Lenovo IdeaPad S145 & HP Pavilion Desktop 595-P0074 – Fix Wireless for Linux!
The latest generation Lenovo's & HP's will not have wireless enabled...read this!
The HP Pavilion Desktop Wireless HowTo
The Lenovo iDeaPad S145 and the HP Pavilion utilize the Realtek RTL8821CE. To make these things scream through the airwaves similar to our Surface Go we need to complete a couple of steps to get it going... [and as we like to say... tis' be simple as Fuck G! ;–)]
Over on github there is a repository with an RTL8821CE driver aimed at kernels 4.14 and above targeted specifically for Arch Linux with no support provided for other Linux Distros...But as we have read way too many web pages on making this work...it was reported to work on Ubuntu and Linux Mint. Score! Because it sure does!!! 🤓
The solution is taken directly from post #4 by Praseodym: and will install a number of packages for building the WiFi driver module (git, dkms, build-essential & linux-headers) and clone the git repository from tomaspinho.
DKMS is used because it will automatically recompile and install a kernel module when a new kernel gets installed or updated. (Fuck I love automation!)
So without further delay just follow the steps below and turn this mother fucker out.....
To make the magic happen, open up a terminal and type the following lines (You can cut and paste if you prefer):
sudo apt-get install --reinstall git dkms build-essential linux-headers-$(uname -r)
git clone https://github.com/tomaspinho/rtl8821ce
cd rtl8821ce
chmod +x dkms-install.sh
chmod +x dkms-remove.sh
sudo ./dkms-install.sh

After this has completed successfully, reboot your desktop and you will see that Wifi is now working in all of it's beautiful glory! I prefer wired, but I wanted to make this work...HACK EVERYTHING!
Now there is always a trade off for the cool shit! SecureBoot must be Disabled in the BIOS, or your will be unable to load the unsigned self-complied kernel module.
And there you have it, wasn't bad at all! Enjoy!!
If you have questions SearX them. :–) Or you can reach me and a bunch of helpful folks on mastodon.sdf.org. 🤓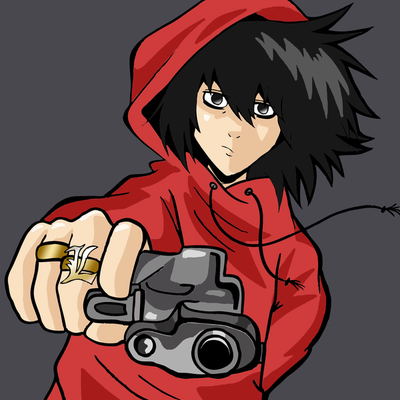 #Foss #Ubuntu #Linuxmint #Linux
— G. Love